SBP Candidate Personal Statement: Kien Dang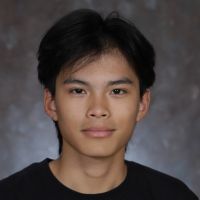 To be a Student Body President is both an honor and a responsibility. Student Body Presidents represent the possibilities of bringing the dreams of the student body into action. I believe I can fulfill this mission, especially with my experiences with past leadership roles. My time as a solo Chief Prefect on E3 has taught me a lot about what it takes to be a leader in the community. It requires much determination, resilience, and toughness to handle the stress the job entails and I embody those aspects. A big part I cherished during my time as Chief Prefect was to see the behind the scenes of our discipline system and the flaws with clarification and equity. I strive to use my voice to better our discipline system, to make sure there is transparency of the process and to advocate for minority groups who feel targeted by the system. By doing so and being able to use my voice, I want to ensure that everyone can feel safe and included in the community. Other positions I have had the privilege of trying out are being a member of SASH (Student Advocate for Student's Health), Middle Ground club head, a Westtown ambassador and other positions back in Vietnam where I worked closely with projects to bring people of marginalized ethnicities the necessities they need and open up possibilities for their future. All these positions not only showed my desire to force change but also allowed me to show off skills such as: organizing events, producing strategic plans and ideas, and working closely with different groups of people. I want to follow the legacy of past SBPs, to inspire with my messages and to transform with my actions. I may only be one person but am capable of serving the ever growing community of Westtown.
Don't feel like reading all of that?
Who I am: Kien Dang, an international student from Hanoi, Vietnam, serving as E3 Chief Prefect.
What I Stand for: Change in Discipline System + Safety and Belonging for all.
Qualifications:
● E3 Chief Prefect
● SASH member
● Westtown Ambassador
● Middle Ground Club Head
● Member of Empower Women Asia – advocate for ethnic women and children's well being
● Member of Sapa Hope Center – bring free education and health care to children in Sapa