SBP Candidate Personal Statement: Kristin Martin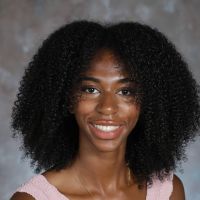 Hi friends, and my name is Kristin Martin and I would like to run for SBP because it is important to me that the actions and decisions made by the leaders here are not made only for the student body, but for the community at Westtown as a whole. This role is vital in this community because the SBPs sets the expectation of how great of an environment Westtown can be as it is important that our best energy and qualities are put forward. The SBP representatives are not only the great bridge between the student body and faculty but they also bring a better understanding of what the student body requires to make Westtown the best environment it can be. SBPs are the voice of the community and must be able to not only understand but articulate the needs of the students. I would like to hold the position of Student Body President because the community at Westtown is different from other experiences I have had in the past. I believe that my wide perspective can bring creative ideas to the position to make a positive impact on the Westtown community and that a leadership role will allow me to expand and enhance these characteristics. I am not afraid to dive deep and try new ideas that will add to the betterment of community and student life at Westtown and my willingness will bring great perseverance to the position.
The Westtown community has given a special experience to my high school years and my hope is as SBP to contribute to that same experience for others. I am committed, passionate, and outspoken, and enjoy collaborating with my peers to share ideas and create the best solution to an issue. My experience of being on leadership teams for Young Advocate for Equality, Student 2 Student, and Community Service Projects at my previous school has helped prepare me for this role. Although my leadership roles have a great factor in my preparation for this role, my personal qualities have also played a vital part.
As a newer student at Westtown, I have demonstrated my resourcefulness with new projects; for example, the shared organization of Westtown's first homecoming. Although initially there were obstacles, through good communication and persuasive arguments I was able to collaborate with others to make this event a success. I promise if given this position, to continue strengthening the student-faculty relationships here at Westtown, and to help cherish traditions while also creating new and creative ideas for Westtown. Finally, I am not afraid to dive deep and try new ideas that will contribute to the betterment of the community and student life at Westtown. If elected I would do my best to ensure that I am representing the Westtown student community to the best of my ability and also improving Westtown for future Westionians to come.