SBP Candidate Personal Statement: Abdullah Sabir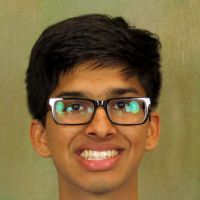 I came to Westtown from a school where community was not a central focus. From my very short time there, I was inspired to create positive impacts in my new environment. Since day one I have taken up any opportunity to represent and serve my peers. Starting as a Middle School Clerk, I worked my way around different positions each with the same goal of maintaining and growing our community. As a result, leadership has become a massive aspect of my life and time at Westtown. I am always looking out for ways to enrich our learning experience and keep our community safe. That being said, I have observed various areas where there is room to improve, and I want to do my part in making those changes.
The role of SBP is a very crucial role in shaping the school community. I understand the responsibility that would come with such a role and believe that I am fit to serve as your SBP. From my past years in leadership, I have learned many skills which I will be able to utilize in this new role.
Prior experience at Westtown:
– Middle School Student Clerk
– Freshman Class Officer
– Sophomore Class Officer
– Junior Class Officer
– Steering Committee
– Sexual Misconduct Committee
– Spiritual Life Committee Member (2 years)
– Student Body President Committee (2 years)
– Orientation Leader (2 years)