SBP Candidate Personal Statement: Ethan Shaman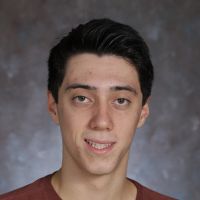 Who I Am and Why I'm running
Hey everyone! For those of you who don't know much about me, I am a rock climber, a pianist, and a person who loves to cook. This is my twelfth year at Westtown, and the school's community has been central to my life for as long as I can remember. I am running to be your SBP because I am extremely passionate about the student body and making life at Westtown as rich as it can be. I see representing the ideas and needs of the student body as extremely important work that I am passionate about putting myself towards.
My Plans and Goals as SBP
Representing the entire student body
○ I will be listening and responding to the needs and wants of students at Westtown to make sure that any issues and concerns about the community can be addressed. I want to uplift your voices and help make Westtown the place you want it to be.
Fostering a fun, positive, and loving community
○ Westtown is a special place that becomes truly magical when students lean into the community aspects of life here. As SBP, I will work to inspire spirit around community building and fun events that will hopefully be remembered long after you leave Westtown. I will also work with the other student leaders to help ensure that every aspect of life at Westtown is as vibrant as possible. I hope to make the 2023-24 school year one where everybody feels at home and excited by can this community has to offer.
Valuable Skills and Experiences I Bring
Understanding of the student body and our needs
○ I have experience as a Day Student Chief Prefect and an E3 Prefect. In these experiences, I have learned a lot about how the many aspects of our community function and what it means to be a leader at Westtown.
Passion for leadership
○ I have always been passionate and driven in leadership positions and naturally comfortable
working with others in all sorts of settings.
Effective listening and communication
○ In all my work I find it extremely important to be able to both value and consider the perspectives of others, as well as be able to express my own ideas and input.
Organization and time management
○ I am efficient with managing time and workload, and will put high levels of effort into whatever I am doing.