SBP Candidate Personal Statement: Sophie Zebrowski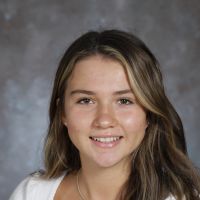 To me, the position of SBP is more than just planning events and leading collections. The role of SBP is one that represents the Westtown community and brings it together as one. The Quaker belief that there is "that of God in everyone" is something that I will use in my time as SBP and will strive to make everyone feel represented and a sense of belonging, making their time at Westtown the best it can possibly be.
Experience
Current W3 Chief Prefect
JSU Head
Ambassador
Planned Westtown's first homecoming
Head planner at previous school of all school events
Class officer at previous school
Skills
Organization
Public speaking
Ambition
Fundraising
Communication with adults
Communication with student
Group work
Goals
Create an environment where EVERY student feels heard and appreciated
Reduce the separation between day and boarding students
Monitor the needs of the student body and be a liaison between faculty and students
Advocate and establish a better system for mental health support
Create an environment that students enjoy being in (ex. more communal spaces, areas that fit the needs of all students, etc.)
Host more events that would allow for bringing the community together
Find new ways to support the student leaders
Support the freshman with the big transition from middle to upper school
Support incoming students by having more events at the beginning of the school year
Work with T. DeVon to help with Equity, Justice, and Belonging
Support athletes by finding ways to create more academic support after missing classes
Listen to ALL feedback received and work with it accordingly to make the school feel like a safe place for every student
Work with student leaders and committees as needed
If elected, I, Sophie Zebrowski will serve our Westtown community to the best of my ability and promise to take into consideration the needs of every individual, both faculty and student, and strive to make Westtown a place where everyone belongs.
#community