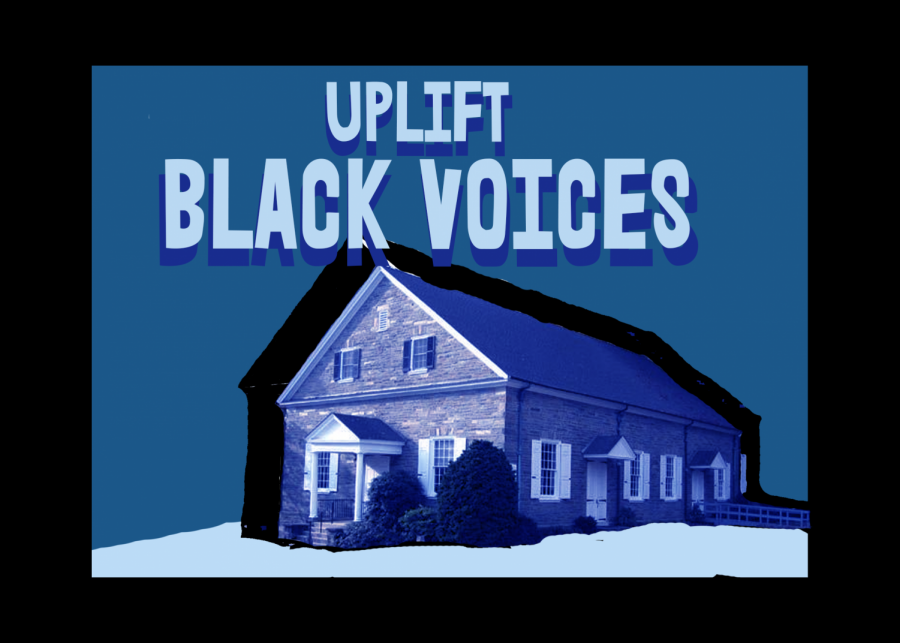 Opinion: Uplifting Black Voices
April 15, 2021
This entire year has been especially traumatic for the black community, especially the past three weeks. We are watching Daunte Wright be shot and killed on camera, we are watching Caron Nazario be mistreated while being Black in uniform, and we are watching and hearing George Floyd over and over as the Derek Chauvin trial continues. As we look around for support from the Westtown community, it is nowhere to be found. No one seems to be talking about this: no emails, no meetings, no classroom discussions. While we understand that anyone can voice what's on their mind in Meeting for Worship without needing special programming, we believe it is important that we call a meeting that focuses on blackness and black issues. It would send a message that we are thinking of these things, and it would provide a space for reflection with these issues in mind.
 When asking for this space, the motion was denied. The explanation for this was that, " in Quakerism the meeting for worship is a communal gathering for our individual seeking; it really is not about conversation or communal processing." In a class discussion, a classmate responded to this reasoning by stating, "Convenient that "individual seeking" doesn't force white people to confront their own whiteness."  Four years ago, students protested the silencing of Black voices in the Meeting House and at Westtown. Four years later, we are doing it again. 
Black students work tirelessly to uplift this community. In return, the community does little to uplift black students. Westtown was vocal over the summer of 2020 as black students and alumni put pressure on them to do so through @blackatwesttownschool and the events of that summer. Since then, it has been silent. We make empty promises to speak about these issues often and to continue to educate ourselves, and then we are silent in the face of great injustice. It is important now more than ever to show our black community that Westtown truly does care about them, that we truly value black voices, and that we truly want to do the work and have the conversations necessary to uplift black voices.