COVID-19 survey explores impact of pandemic on Westtown students
On March 9, U.S. lawmakers proposed a bipartisan bill that, if passed, will provide funding for research on the pandemic's effect on our mental health. The bill comes at a crucial time. Throughout the U.S. and across the world, serious concerns have been raised about the mental health consequences of the pandemic and our efforts to control it. According to a recent article in the New York Times, mental health experts are especially worried about the emotional well-being of young people, many of whom are experiencing increased anxiety and depression as they struggle with a lack of social opportunities and missed milestones. I chose this topic as the focus of my Scientific Research final project, which is titled "Understanding Westtown's COVID-19 response and the effect of isolation on the mental health of high school students."
As an initial step in my project, I conducted a survey of Upper School students to gain a better understanding of what is happening on campus. The survey, which consists of 11 questions, asks students about their understanding of the school's COVID-19 mitigation strategies, the challenges they've faced related to these measures, and the impact of pandemic-related isolation on their mental health. Based on their responses, some key findings include the following:
The majority of students are experiencing increased levels of anxiety and depression.

Isolation from the pandemic has contributed to these feelings.

Students want more social opportunities.

More support regarding their mental health issues would be helpful.

Students generally feel safe on campus and are aware of the school's mitigation strategies.
Eighty-eight students responded to the survey, which was emailed to students in February. The gender breakdown of the responses was 58 percent female, 39.8 percent male, and 2.2 percent non-binary. Grades were fairly evenly represented.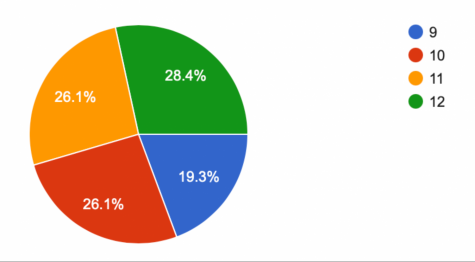 Of the respondents, 71.6 percent were currently boarding, with the remaining 28.4 percent being day students or fully remote when the survey was conducted. The majority of respondents (53.6 percent) attend at least one in-person class 5 days per week, and 20.2 percent do not attend any in-person classes. 
The survey results showed that students generally feel knowledgeable about Westtown's mitigation strategies, such as masking rules and ventilation. On a 5-point scale (with 1 being not very knowledgeable and 5 being very knowledgeable), the average response was 3.53. Sixty-three percent of participants responded 4 or 5.
"
Seventy-one percent of students who responded to the survey reported increased feelings of anxiety, and 76 percent reported increased feelings of depression during the pandemic."
The results also showed that students generally feel safe on campus with regard to contracting COVID-19, with the average response being 3.81 on a 5-point scale (with 1 being not safe and 5 being very safe). Sixty-eight percent of participants responded 4 or 5. 
There were a variety of responses to an open-ended question: In a few words, what has been your biggest challenge in following the COVID-19 guidelines outlined by the school? The following is a summary of student responses:
Socializing

: Lack of opportunities to connect/socialize with classmates outside of the classroom and to make new friends

Eating

: Confusion about safety procedures regarding eating and lack of comfortable spaces in which to eat

Boarding vs. day students

: Issues regarding rules for boarders vs. day students (frustration regarding day students who travel [back and forth to school as well as further distances] and boarders not being able to go home)

Masking and social distancing

: Challenging aspects for many students

Rule enforcement

: Adults not enforcing rules strongly enough at times
"
Students want opportunities to socialize more frequently—on dorm, on campus, and just getting to know each other outside of the classroom."
The second portion of the survey focused on the impact of isolation on students' mental health. Seventy-one percent of students who responded to the survey reported increased feelings of anxiety, and 76 percent reported increased feelings of depression during the pandemic. For those students who responded "yes" to having experienced increased anxiety or depression, nearly 95 percent also reported "yes" or "maybe" when asked if they believe isolation has been a contributing factor to their anxiety and/or depression.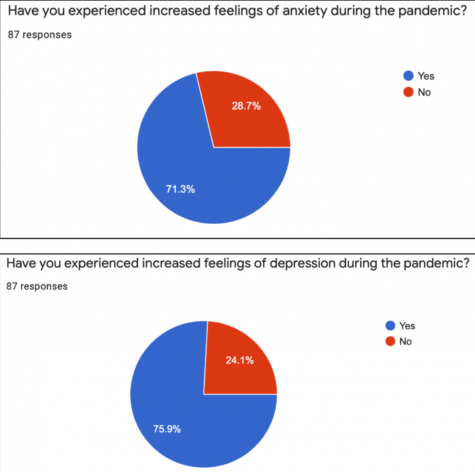 The final survey question was open-ended and asked about solutions and resources that could be helpful in addressing any feelings of anxiety or depression that students may be experiencing. The following is a sample of responses:
More visibility and awareness regarding resources available to students

Not just counseling, but resources that would help the student body as a whole
Counselors making themselves more present in students' lives

Socializing

On dorm: Allowing boarding students to socialize with each other more (such as eating together or hanging out on dorm)
More opportunities for all students to get to know one another outside of the classroom

Lack of spirit

Small, COVID-safe events to lift up the spirits of the student body

More care and mental health support from the administration and teachers

Study groups outside of the academic day
Reduced workload, as this year is different in many ways and should be treated as such
The responses from this survey will help inform future Brown & White articles that I will be writing throughout the spring semester. Please feel free to reach out to me directly if you have any suggestions for topics that you would like to see covered. This could include ideas for mental health resources that Westtown might consider implementing, areas of the mitigation response that are unclear to you or your peers, or other thoughts and suggestions related to these topics. 
Remember, if you are experiencing symptoms of depression and/or anxiety, you can reach out to T. Maria at [email protected] to request support from our Upper School counselors and other available resources. You can also use TxtAboutIt to send an anonymous question to a dean or administrator by texting 610-557-3600.
Leave a Comment
About the Contributor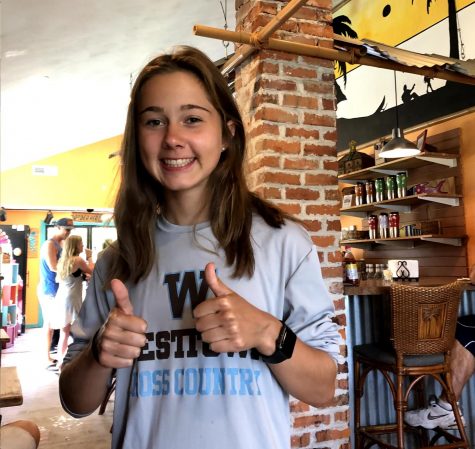 Steph Hanchak, Editor, Writer
On any given day, you can find Steph running down random side streets throughout her beloved hometown of West Chester, PA, or in endless circles around...